DocumentGenerator - Official page
Latest Version
: 1.0
About :
DocumentGenerator produces txt and html files from templates.
Support commands/CODES that make your text files dynamic since each time you save/produce them the data changes.
From one template (tpl) different txt/html files can be produced.
Notice that DocumentGenerator is a portable application for Windows (32 and 64 bit)
DocumentGenerator can be ported in Linux too.
Before
downloading
DocumentGenerator take a look at the online
documentation
.
Use our
forums
for support.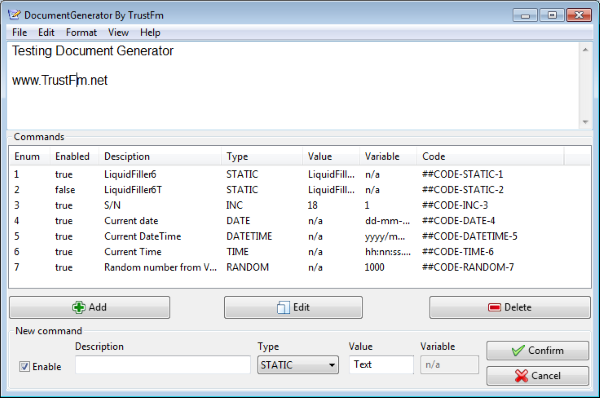 Changelog :
Version 1.0
First public release.