Dvd9 To Dvd5 With Menus With Transcode Guide ver.3
(A) PROLOGUE.
In this guide we will show you the way convert with the Trancode method an dvd9 to an dvd5.
(B) PROGRAMS.
(C) INSTALLATION.
Just install dvddecrypter and dvdshrink.
(D) Main Guide.
Run dvdshrink.
Press Edit - Full Disk Backup.
Press Edit - Preferences ... -Press the File I/O tab and do like the picture above :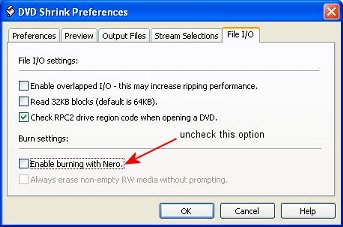 If you have a DVD9 original disk then
just press

, then you have select your input drive like this picture above :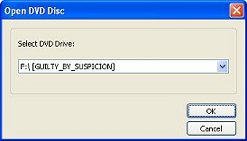 and press ok .
If you have a DVD folder with a movie like this structure
e:\FINALMOVIE
e:\FINALMOVIE\VIDEO_TS
e:\FINALMOVIE\AUDIO_TS
Then just press

and load the folder e:\FINALMOVIE .