As you can see all the dynamic buttons changed as we said . I repeat here that the dynamic buttons must have max 4 colors so Avi2Dvd sets all the dynamic buttons with the same colors [but they can have different fonts/sizes].
Here is the Final result.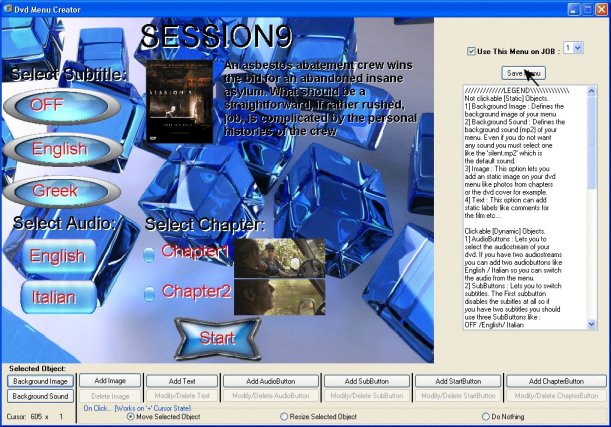 Now we press on 'Save Menu'
We get this message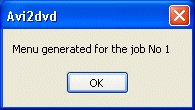 All that we have to do now is to press the 'GO !' button. We will wait to get our DVD.