Clicker4Dog - Official page
Latest Version
: 1.1
About :
Clicker4Dog is a pet / dog training tool. Usually clickers are used to train all kinds of animals, most commonly dogs.
When associated with a treat, a click allows the owner to mark the precise moment the desired behavior is executed.
Clicker4Dog offers internal clicker sounds but the user can add custom sounds as well.
Supports simulated and not simulated clickers.
Before
downloading
Clicker4Dog please take a look at the online
documentation
.
Clicker4Dog works under Android 2.3+.
As always use our
forums
for support.
Video presentation :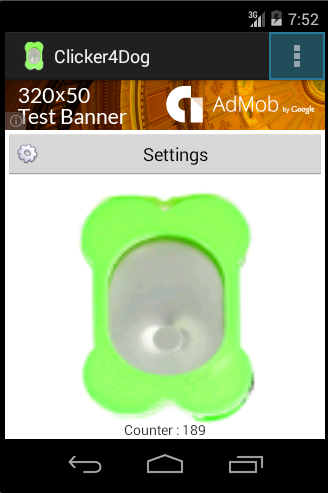 Changelog :
Version 1.1 First public release.