A lot of people capture their desktops in order to make quick video tutorials .
Here i will post a quick and easy way using Foto2Avi and Screen2Avi.
Software needed
1)
Foto2Avi 3.4 or better
2)
Screen2Avi
3)
Lagarith Codec
Tutorial
HOW TO SCREEN CAPTURE AND EDIT WITH FOTO2AVI + SCREEN2AVI
1)Install Foto2Avi, Screen2Avi and the Lagarith Codec.
2)Launch Screen2Avi. Position and select your capture region
Use the 480p or 720p options for youtube compatibility.
Then select Options->video and select "Lagarith"
Press the configure button and check "Use multithreading" like the photo below.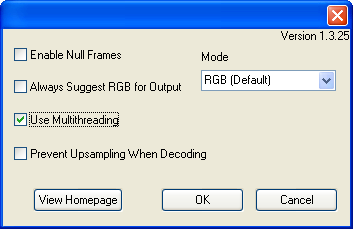 Once you have configured your video compressor set the video FPS at 25 (leave the default value).
If you want to capture the audio too go to the "Audio" tab.
From the "Device" select your audio hardware device.
From the "Input Lines" select your input source (microphone,line in etc...)
Now you can select the audio quality format.
PCM 44100 Herz 16 bits 2 channel
s is a great option.
You are ready to go .
The captured avi is editable with Foto2Avi.
You might have some problems loading the captured avi on Foto2Avi.
Go to settings and
uncheck the "enable thumbnails" checkbox
Try loading the captured avi again.
Screen2Avi Tutorial :
http://www.trustfm.net/divx/SoftwareScr ... viTutorial
Foto2Avi Tutorial :
http://www.trustfm.net/divx/SoftwareFot ... 2AviGuides