Tutorial Making Personal Transitions Using Masks
From the version 2.0 Foto2Avi supports personal Transitions ! You can do your personal transitions now !
Let's see how someone can create transitions on it's own !
First option :
Using
Gimp
We run Gimp we press file->new

We select 640*480 as dimension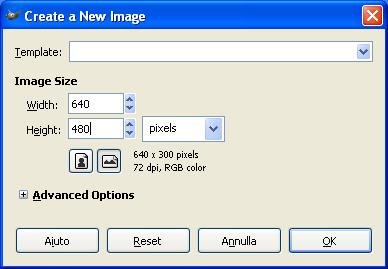 We will use the gradient tool

Remember : Black means transparency.
White means Not transparency
and the selection tool

First with the selection tool we select half of the empty picture and we fill it with the gradient tool

We create something like this :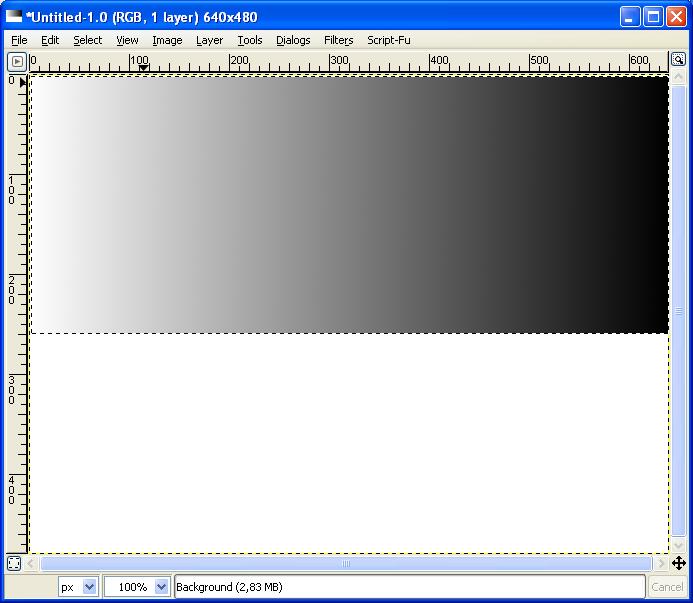 Now we select invert selection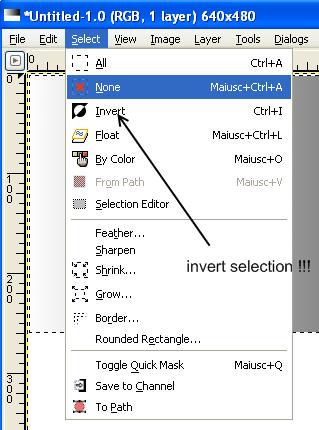 And we do ,always with gradient tool, something like this :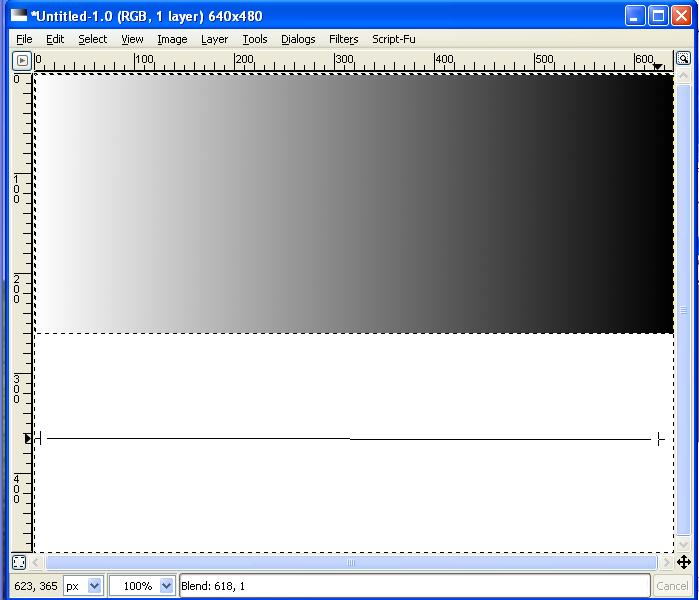 We get this :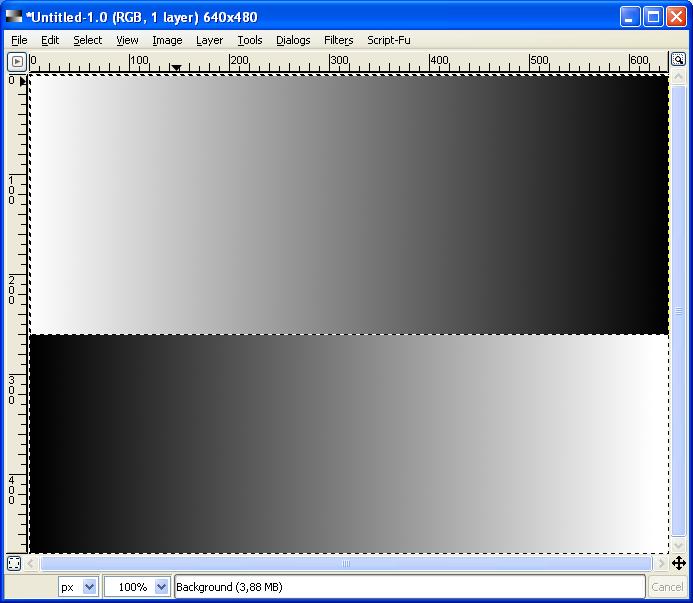 We save this mask as BMP
Now we load Foto2avi and we select Transitions->TransMask -> We select external Mask and we load the mask.bmp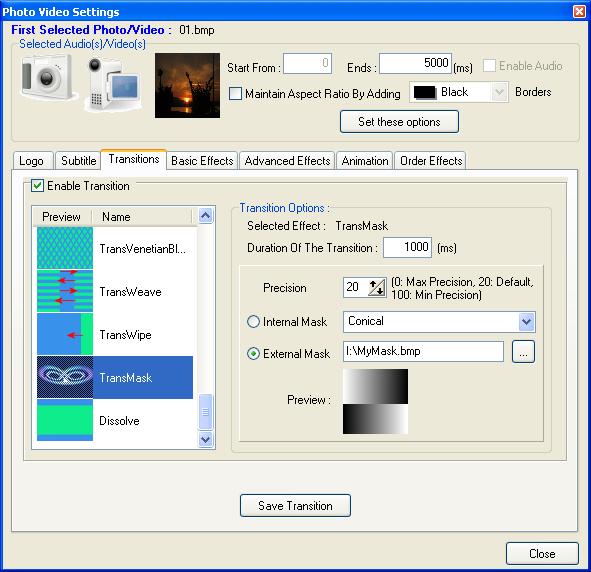 [hr]
Second option :
Using
Inkscape
. Inkscape is an Open Source vector graphics editor. It is more appropriate to do some cool transitions with this tool !
We run it and we select 640*480
We draw an circle and we use the selection tool to select it and move it (or resize it using the ctrl button+mouse)
We copy (ctrl+c) and paste(ctrl+v) the first circle and we make an second one .
Now we select the second circle we change its color we resize it (make it smaller). Now we copy the second circle and we paste it in order o get an third circle ...
We get something like this ...
With the copy-paste method we draw 10 circles ...
It is time to change the picture to black and white see how it is done !
We save the project as svg
Now this project can be imported to gimp and we save it (from gimp) as bmp !
Now we load Foto2avi and we select Transitions->TransMask -> We select external Mask and we load the mask.bmp
[hr]

Download Masks (New Transitions) : Here