In this tutorial i will show you the potential power of an moving mask !
This tutorial will be really easy. An more advanced wil be writen after
---
Demo Example
Video from :
www.youtube.com
---
We need to make our moving mask fisrt !
Here is how we can make it ! [Remember White=not trasparent / Black = trasparent]
As first step we load an white picture [included at foto2avi]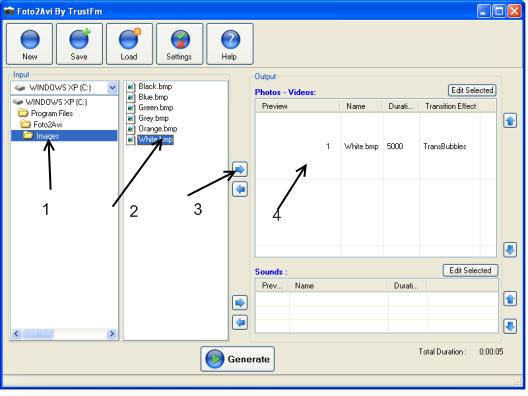 Now on logo effect we load an vlack picture like below...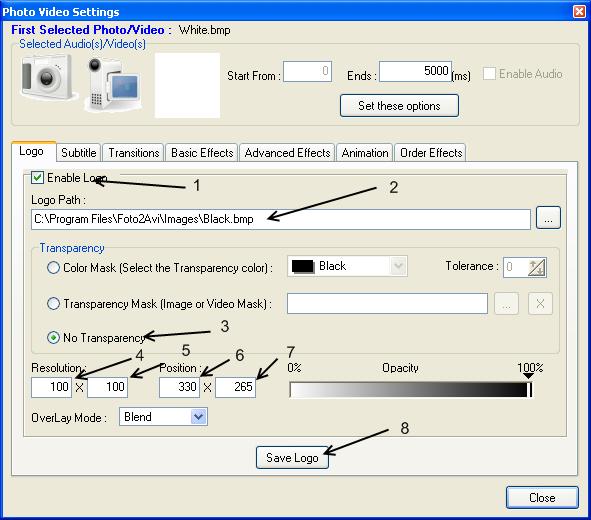 Now we animate the hole thing ...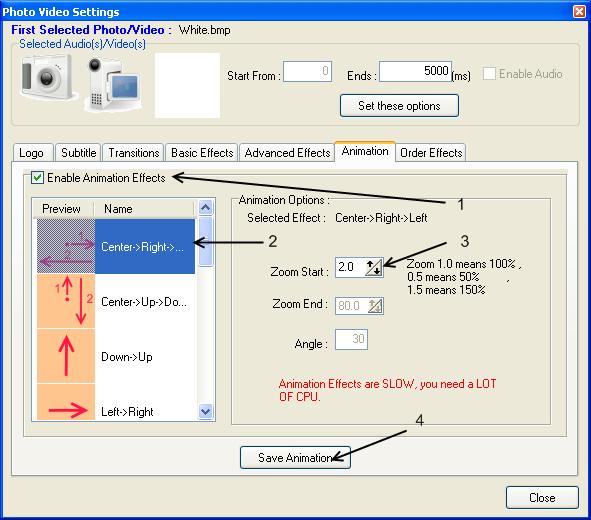 We
order
the effects like below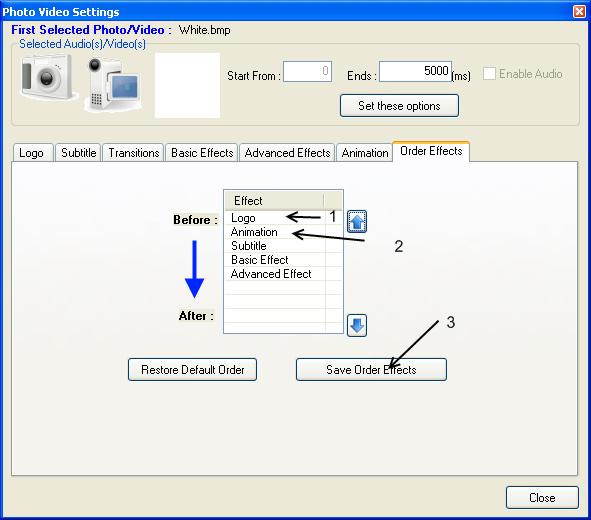 This setting tells to foto2avi to do firstly the logo effect and after that animate the video (with the logo)
We save our mask ...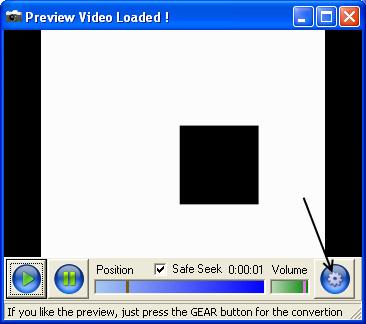 With an name like this one ...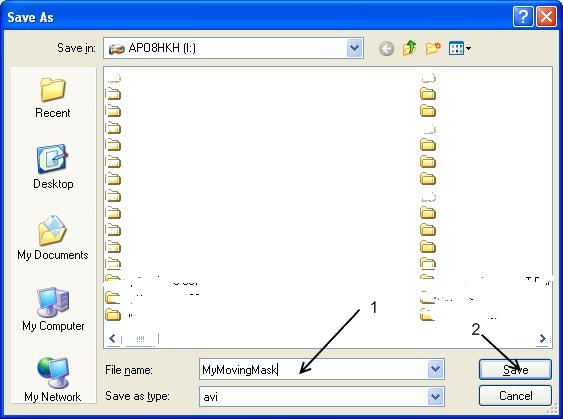 we process this project
* Tip you can select an uncopressed project for the creation of the mask...
Now we press New and we load a picture, like this :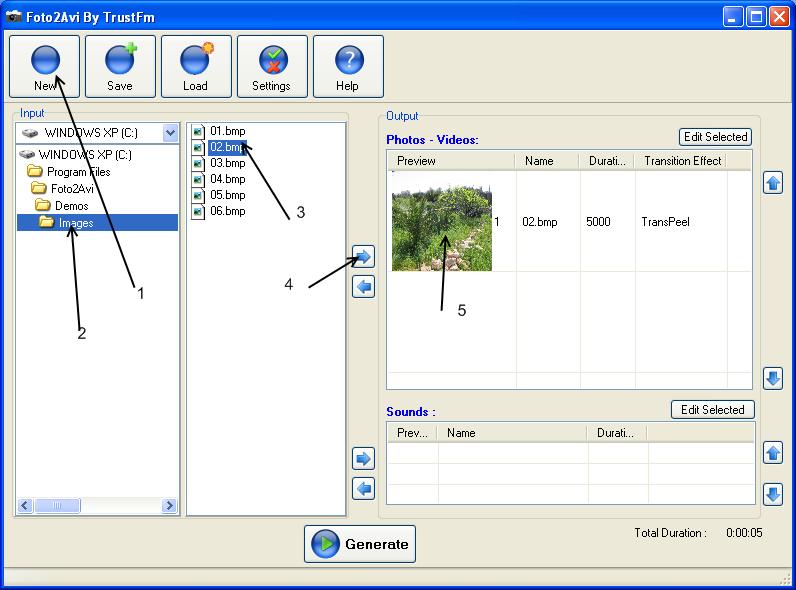 On the logo effect this time we do like below : [we load the second picture + the mask (mymovingmask.avi)!!!]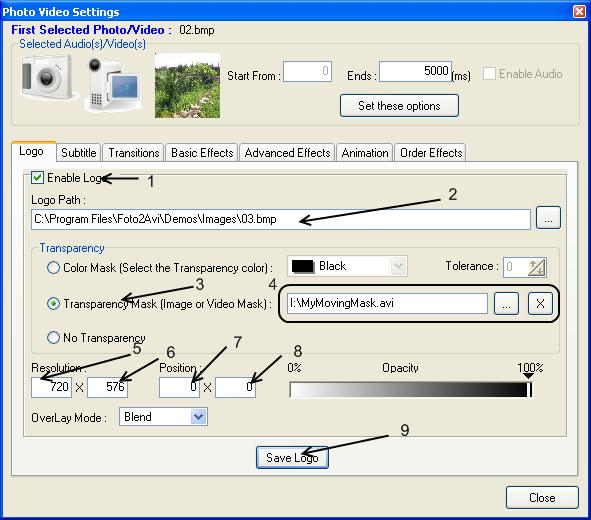 Now we are ready to convert our new video !!