Easy Tutorial Animated Logo.
We saw some static logos examples and i hope that you noticed the importance of them !
Now we are going to make an animated logo !
---
Demo Example
Video from :
www.youtube.com
---
We download gimp from
here
Now we design an simple image like this one :
The image has resolution in this example is 200*200
notice that the transparent part of your image must be monocromatic i choose that black=will be transparent !!!
We import this image on foto2avi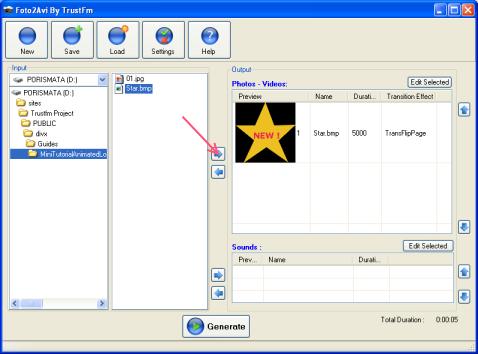 We add the rotation effect with these values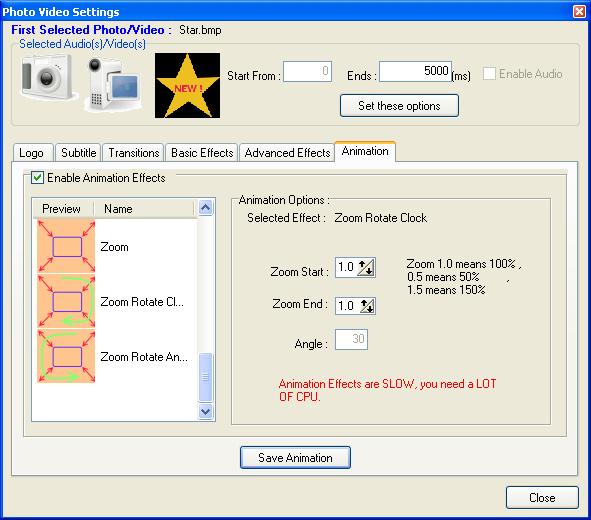 We generate the video [star.avi] Better if the video is uncompressed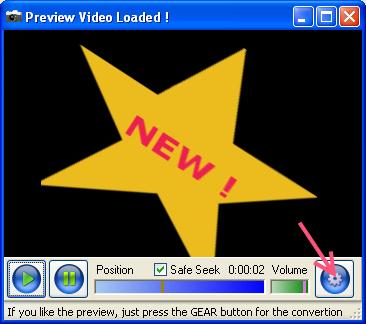 Now we press new in order to create a new project

We import an image like below...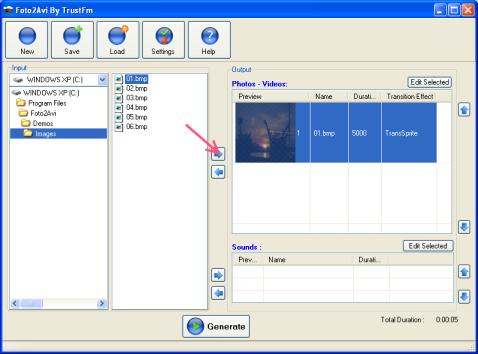 We add the star.avi as LOGO with these values :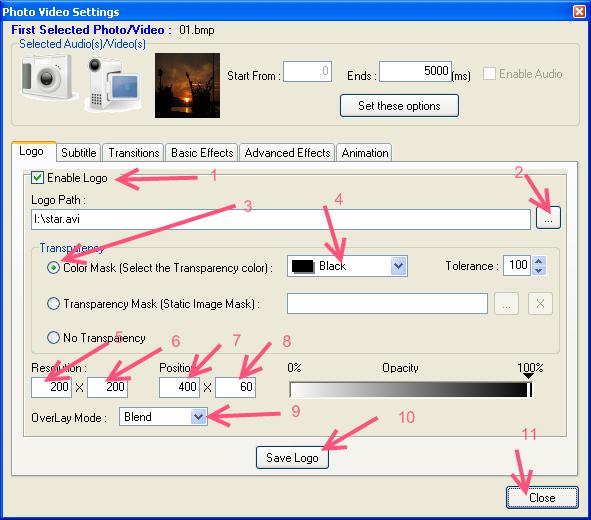 Now we preview it and convert it !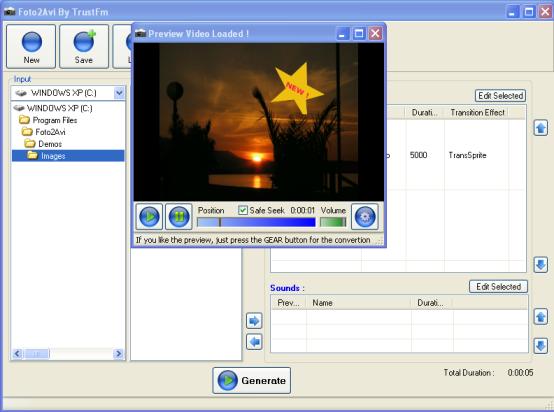 As you can see we created an rotating object with Foto2avi and later we reuse it as logo !
This is an very good techic in order to do special effects !!!

---
Download This Demo
AnimateMask
Just unzip it at
C:\Program Files\Foto2Avi\Demos\
Now run Foto2Avi press the 'Load' button and browse to the folder
C:\Program Files\Foto2Avi\Demos\
and load the
Animate_Step1.f2a
in order to create the star.avi then load
the
Animate_Step2.f2a
in order to view the full effect !!!