I started with an rather difficult example that can be found
here
But the same result can be obtained more easily with only one layer [simple bmp image] with the new version of Foto2avi 1.2 [the 1.1 does not support ColorMask]. The trick is that we sacrifice one color to be our transparent mask.
For example
in this demo the black color will be the transparent color
---
Demo Example
Video from :
www.youtube.com
---
DEMO GUIDE
We download gimp from
here
Now we design an simple image like this one :
The image has resolution
720*576
notice that the transparent part of your image must be monocromatic i choose that black=will be transparent !!!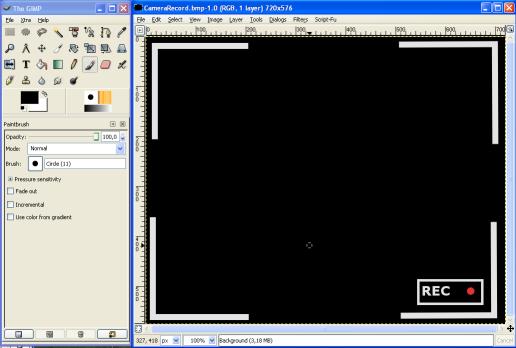 Now we load Foto2Avi and we import our photos or avis ... (by clicking ->)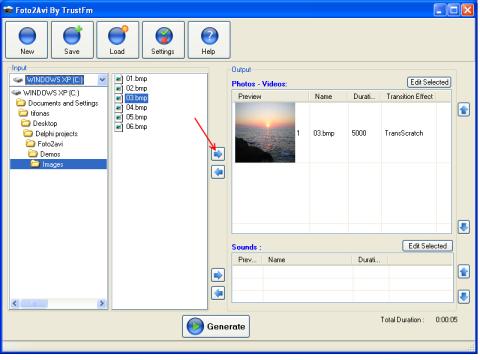 We doubleclick the imported image and we do like this :
[Important
Select as ColorMask Transparent color black !!! step4
]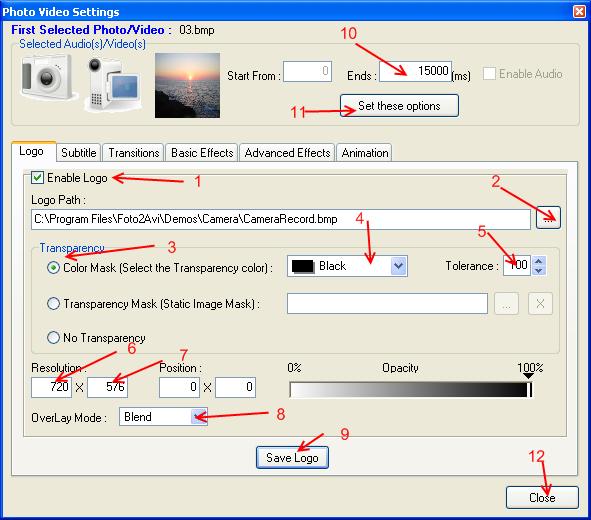 Now we animate our picture like this :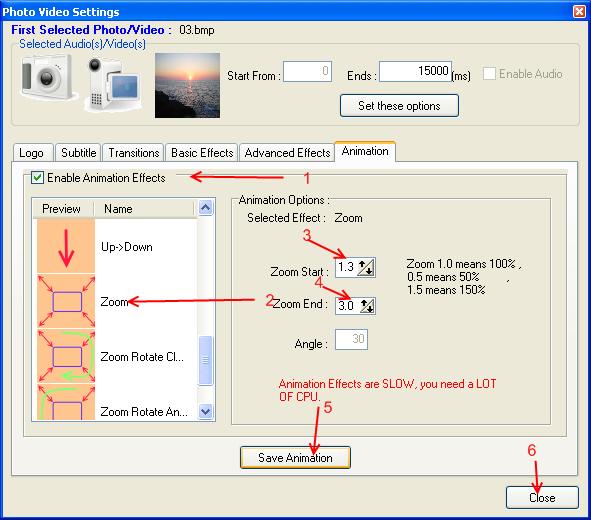 We are done ! Just Press Generate ...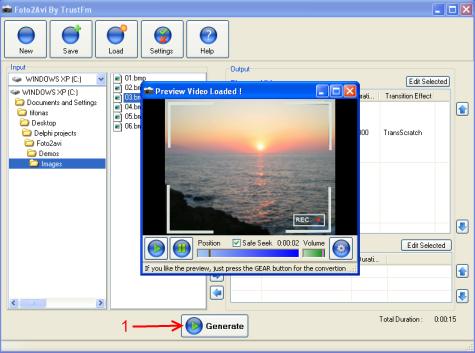 ---
Download This Demo
Camera
Just unzip it at
C:\Program Files\Foto2Avi\Demos\
Now run Foto2Avi press the 'Load' button and browse to the folder
C:\Program Files\Foto2Avi\Demos\
and load the
Camera.f2a
Press the Preview button !


Enjoy !!!